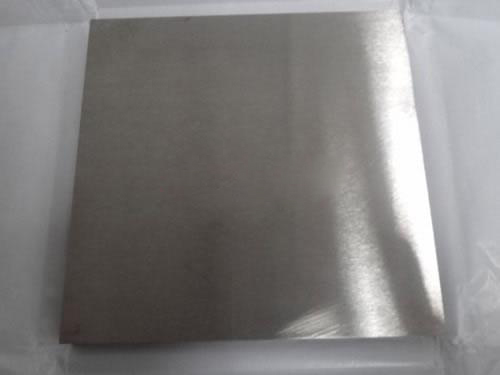 Our company has been specializing in the production of various tungsten anode targets including pure tungsten targets in the form of planar target and rotary target, etc, which are used in x-ray tubes for diverse ...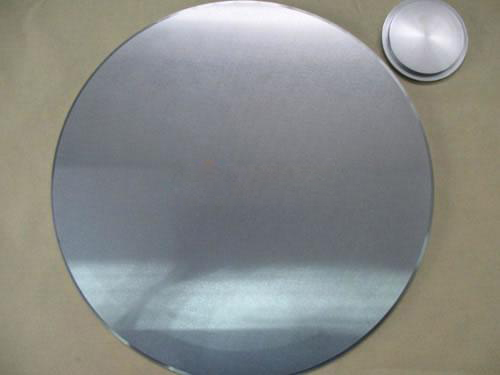 Our company is a professional manufacturer of various tungsten alloy targets including tungsten rhenium targets, molybdenum based and black coating tungsten targets, etc, which are used in x-ray tubes for diverse...
Description
Tungsten target is a flat rectangle of known color and brightness, fixed to the spacecraft so the instruments on the movable scan platform (cameras, infrared instrument, etc.) can point to a predictable target for calibration purposes.
Tungsten targets are joined to graphite substrates by brazing method while employing a suitable braze material such as platinum and an alloy of platinum and chromium in a controlled atmosphere environment.
Classification
1) Fixed Anode Target
Diameter:φ20-φ30 mm
Thickness:≥2 mm
This kind of tungsten target is made of FW-1, chiefly used for producing X-Ray tube fixed anode target. Additionally, our company can also produce other kinds of fixed anode targets as required by the users with their supplied drawings.
2) Rotating-Anode Target
1. Mo-base Tungsten Target
Its dimension is φ52.5~φ100. We can also produce other dimensions of the products according to users' drawing.
2. Rhenium-Tungsten Target
Rhenium and tungsten are well-proportioned, which makes this model possess very nice machining property and high-temperature property. And the products' dimensions and rhenium purities vary according to users' drawings.
3. Black-coating Tungsten Target
Black-coating target, as a sort of new product, has a kind of black-coating on the molybdenum base and is produced by our company in recent years. And no other domestic companies are able to produce such product. This target has nicer efficiency of heat-radiation and can reduce the time of heat-sinking, which effectively prolonged its service life. We can produce, in addition, various black-coating targets to meet uses' specific demand.
Overview
1) Pure Tungsten Target
Adopting a new type of physical vapor deposition (PVD) method, this tungsten target, specifically, can be applied in the semiconductor industry, flat display (TFT-LCD), solar energy industry, glass-coating industry (including architectural glass, automotive glass, optical film glass, etc.), surface engineering (decoration and tooling), magneto-optical recording media, micro-electronics, automotive lighting and decorative coating, etc.
2) Tungsten Alloy Target
The rotary X-ray targets and stationary anodes we supply can withstand extreme thermal stress in temperatures of over 2,000℃ apart from superior quality and durable life.
Application
Tungsten target, namely tungsten sputtering target, can be used as sputter target for solar glass, LCD, LED and electrical industries and can be applied in a great many of fields like aerospace, rare earth smelting, electric light, chemical equipment, medical equipment, metallurgical machinery, smelting equipment and petroleum.
Established in 2008, Shanghai Landytop Industry Co.,Ltd is a professional manufacturer and supplier of tungsten, molybdenum, and tantalum and niobium products. Our company gains ISO9001-2008 international quality administrative system certification and our products like tungsten targets (tungsten sputtering targets) are mainly exported to United States, South Korea, Russia, Japan, Germany, France, Brazil, Ukraine, Italy and other countries.