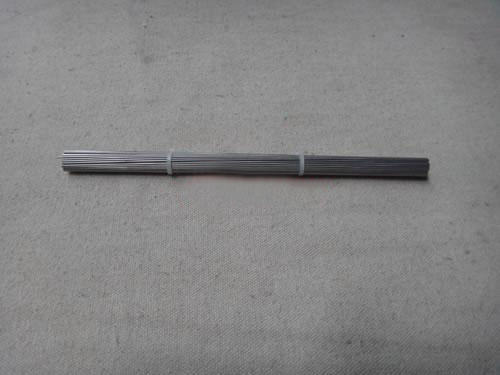 Pure tungsten electrode can be manufactured with black surface, polished surface or ground surface. It is normally marked with green. This kind of electrode is firstly used when welding argon arc...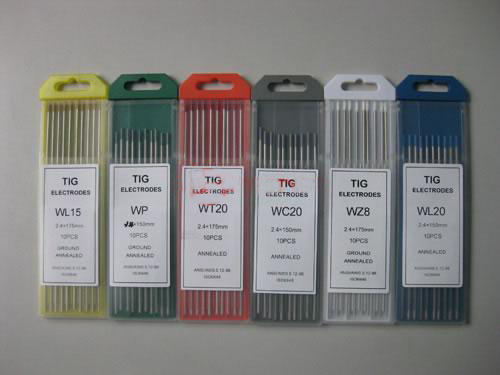 2% thoriated tungsten electrode (AWS classification EWTh-2) contains a minimum of 97.30% tungsten and 1.70 to 2.20% thorium. Featuring longevity and ease of use, they've become the most commonly...
1.5% lanthanated tungsten electrode (AWS classification EWLa-1.5) contains a minimum of 97.80% tungsten and 1.30 to 1.70% lanthanum, or lanthana. To optimize your welding capabilities, you can consider...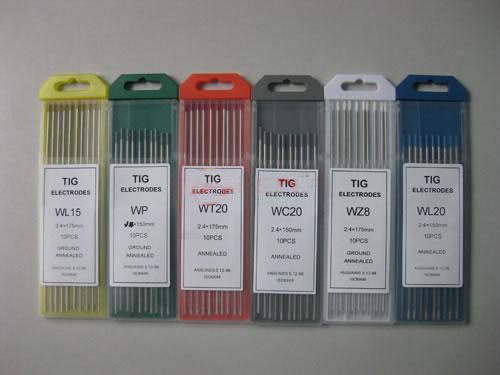 2% cerium tungsten electrode (AWS classification EWCe-2) contains a minimum of 97.30% tungsten and 1.80 to 2.20% cerium. It performs optimally in DC welding in the low current environment but...
Description
Tungsten electrodes feature high melting point, corrosion resistance, high density and good heat conduction. They are mainly used for welding. These non-consumable electrodes come in a variety of sizes and lengths and are composed of either pure tungsten or a hybrid of tungsten and other rare earth elements and oxides. Choosing an electrode for the TIG welding process depends on the base material type and thickness and whether you weld with alternating or direct current. We can help to describe tungsten options, and how to pick the best one for your application and proper tungsten preparation.
Features of Tungsten Electrode
The TIG welding electrode process relies on tungsten's hardness and high temperature resistance to carry the welding current to the arc, as it has the highest melting point of any metal (3,410 degrees Celsius).
Established in 2008, Shanghai Landytop Industry Co.,Ltd. is a professional manufacturer and supplier in China. We are specializing in tungsten products, such as tungsten electrode, TIG welding electrode. We own a highly-qualified technical team which has solid theoretical guidance and extremely rich experience in the aspects of manufacturing these products. For more information, please enter our website and contact us immediately.