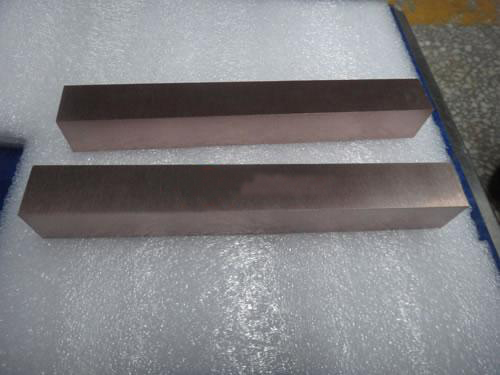 Tungsten copper alloys are used worldwide as electrodes for EDM (Electrical Discharge Machining) and ECM (Electrochemical Machining). All materials of tungsten copper electrode...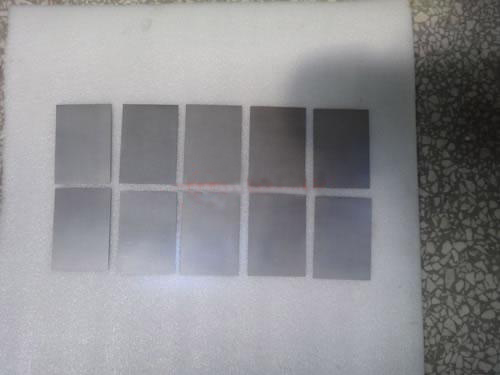 Tungsten copper heat sink, a kind of copper tungsten product, is a term for a component or assembly that transfers heat generated within a solid material to a fluid medium, such as air or a liquid...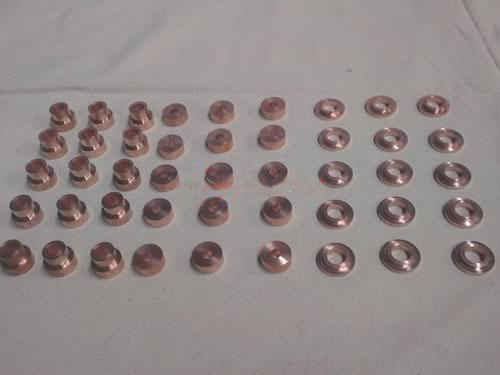 Tungsten copper switch contact can be used as electrical contact material, owing to the good performance of electrical conductivity. The high electrical and thermal conductivity of copper are combined...
Description
By selecting high purity tungsten and oxygen-free copper, all of our tungsten copper alloys are produced by sintering and infiltrating process. In terms of different types, the composition of tungsten and copper are well-proportioned and accurate percentaged. The proportion of cooper accounts for 10% to 50%. Tungsten copper alloy possesses excellent properties from both tungsten and copper. It is of high arc resistance, good electrical conductivity, high thermal conductivity, low thermal expansion as well as high wear resistance characteristics.
Application
1. Tungsten copper alloy is widely used in many industrial areas such as aerospace, power, electronic, metallurgy, and machinery.
2. This tungsten alloy product is also used as heat sinks for cooling device in electronic equipment and electronic packaging materials.
3. Tungsten copper alloy is also adopted as electrodes for resistance welding.
4. It can be used as the component of the pushing device in spacecrafts.
5. This tungsten alloy product can be used for producing arcing contacts and vacuum contacts in high and medium voltage breakers.
Established in 2008, Shanghai Landytop Industry Co.,Ltd. is a professional manufacturer and supplier of tungsten alloy products in China. Among that, tungsten copper alloy is one of our company's main products. It is guaranteed in quality based on ISO9001-2008 international quality administrative system certification. If you are interested in this product, please feel free to contact us.